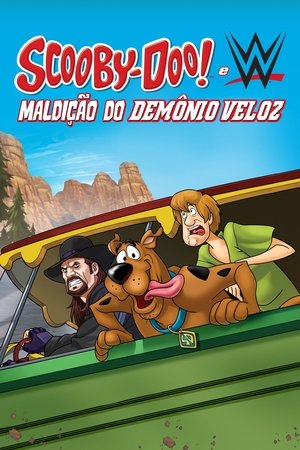 Informações Do Filme:
Título Original: Scooby-Doo! and WWE: Curse of the Speed Demon
Título no Brasil: Scooby-Doo! e WWE: Maldição do Demônio Veloz
Direção: Tim Divar
Gênero: Família, Animação, Comédia, Mistério
Ano de Lançamento: 2016
Duração: 1h 12Min
Qualidade: WEB-DL
Qualidade de Áudio: 10
Qualidade de Vídeo: 10
Formato: MP4
Tamanho: 332MB / 933MB
Idioma: Português – Inglês
Legenda: Português
REUPADO 22-11-22
Sinopse: Um demônio misterioso ameaça perturbar o mais recente empreendimento da WWE, então Mr. McMahon contrata Mistério Inc. para resolver o mistério. Enquanto Fred, Velma e Daphne correm para desvendar o caso, Salsicha e Scooby encontram se competindo na corrida ao lado do Undertaker. Depois de muitas voltas e reviravoltas, o Demônio é finalmente desmascarado – embora não é que todo mundo espera que ele seja.
TRAILER

BAIXAR DOWNLOAD MP4 480p DUBLADO
MultiLink
BAIXAR DOWNLOAD MP4 480p LEGENDADO
MultiLink
BAIXAR DOWNLOAD MP4 720p DUBLADO
MultiLink
BAIXAR DOWNLOAD MP4 720p LEGENDADO
MultiLink