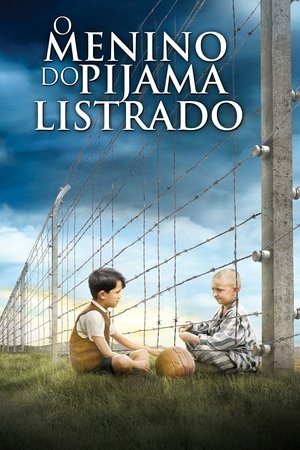 Informações Do Filme:
Título Original: The Boy in the Striped Pyjamas
Título no Brasil: O Menino do Pijama Listrado
Direção: Mark Herman
Gênero: Guerra, Drama, História
Ano de Lançamento: 2008
Duração: 1h 34Min
Qualidade: BluRay
Qualidade de Áudio: 10
Qualidade de Vídeo: 10
Formato: MP4
Tamanho: 389MB / 1,09GB
Idioma: Português – Inglês
Legenda: Português
REUPADO 20-11-22
Sinopse: Durante a Segunda Guerra Mundial, Bruno, um garoto de oito anos, e sua família saem de Berlim para residir próximo a um campo de concentração, onde seu pai acaba de se tornar comandante. Infeliz e solitário, ele vagueia fora de sua casa e certo dia encontra Shmuel, um menino judeu de sua idade. Embora a cerca de arame farpado do campo os separem, os meninos começam uma amizade proibida.
TRAILER

BAIXAR DOWNLOAD MP4 480p DUBLADO
MultiLink
BAIXAR DOWNLOAD MP4 480p LEGENDADO
MultiLink
BAIXAR DOWNLOAD MP4 720p DUBLADO
MultiLink
BAIXAR DOWNLOAD MP4 720p LEGENDADO
MultiLink