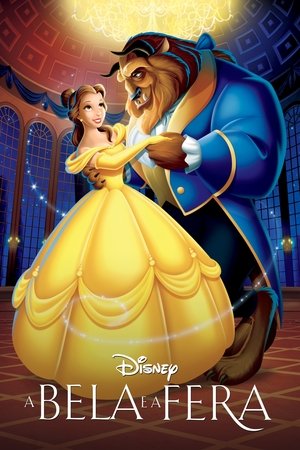 Informações Do Filme:
Título Original: Beauty and the Beast
Título no Brasil: A Bela e a Fera
Direção: Gary Trousdale
Gênero: Romance, Família, Animação, Fantasia
Ano de Lançamento: 1991
Duração: 1h 50Min
Qualidade: WEB-DL
Qualidade de Áudio: 10
Qualidade de Vídeo: 10
Formato: MP4
Tamanho: 376MB / 1,06GB
Idioma: Português – Inglês
Legenda: Português(+Forçada)
REUPADO 24-11-22
Sinopse: Em uma pequena aldeia da França vive Belle, uma jovem inteligente que é considerada estranha pelo moradores da localidade, e seu pai, Maurice, um inventor que é visto como um louco. Ela é cortejada por Gaston, que quer casar com ela. Mas apesar de todas as jovens do lugarejo o acharem um homem bonito, Belle não o suporta, pois vê nele uma pessoa primitiva e convencida. Quando o pai de Belle vai para uma feira demonstrar sua nova invenção, ele acaba se perdendo na floresta e é atacado por lobos. Desesperado, Maurice procura abrigo em um castelo, mas acaba se tornando prisioneiro da Fera, o senhor do castelo, que na verdade é um príncipe que foi amaldiçoado por uma feiticeira quando negou abrigo a ela.
TRAILER

BAIXAR DOWNLOAD MP4 480p DUBLADO
MultiLink
BAIXAR DOWNLOAD MP4 480p LEGENDADO
MultiLink
BAIXAR DOWNLOAD MP4 720p DUBLADO
MultiLink
BAIXAR DOWNLOAD MP4 720p LEGENDADO
MultiLink